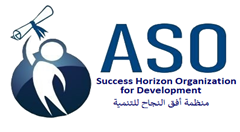 Updated at: 2021/04/07
* ASO is a non-profit, international humanitarian organization working to provide individual capacity building services, educational assistance projects and informal education such as computer courses and the language courses in both languages Kurdish and English, literacy, music, art and sport sessions.
* These services are available for All Citizens from Internally displaced people, Returnees and Host community in Ninawa Governorate, especially in Tel Afar District\ Zummar sub-District.
* This project will continue until End of Dec 2021.
* All services are free.
Note: The pin on the map does not necessarily represent the service location.
Opening Hours
Monday open from -9:00 AM to -4:30 PM
Tuesday open from -9:00 AM to -4:30 PM
Wednesday open from -9:00 AM to -4:30 PM
Thursday open from -9:00 AM to -4:30 PM
Sunday open from -9:00 AM to -4:30 PM
Contact Information
Phone: 00964 750 42 61 792
Address