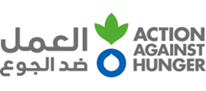 Updated at: 2021/06/05
* ACF organization-is a non-profit international humanitarian organization working to intervention is aimed at reducing psychological distress and suffering and improving psychosocial well-being and saving life of IDPs, returnees and host communities living in Ninawa Governorate through creating access to gender responsive Mental Health and Psychosocial Support (MHPSS) programs and services, and appropriate emergency child care services.
* These services are available for All Citizens from Internally displaced people, Returnees and Host community in Ninawa Governorate, especially in Mosul District\ Dogree District.
* This project will continue until End of December 2021.
* All services are free.
Note: The pin on the map does not necessarily represent the service location.
Opening Hours
Monday open from -8:30 AM to -4:30 PM
Tuesday open from -8:30 AM to -4:30 PM
Wednesday open from -8:30 AM to -4:30 PM
Thursday open from -8:30 AM to -4:30 PM
Sunday open from -8:30 AM to -4:30 PM
Address
الموصل ناحية الدووجري